This is a must for anyone with a historical Felicity, even if they don't bother with most of it. (She can't go out with her hat! It's improper!) Again, one by one:

Hat: A. The hat has a matching ribbon--half lavender, half white--to the new Meet Dress. It doesn't really match anything else, so I'll need to make her a good neutral hat without any ribbons.

Choaker: C. It fits with her meet dress, but that's ALL it matches to. I missed her coral necklace so much that I splurged and bought her a string of REAL coral to make her a necklace for ten dollars. It has a hook and eye fastening in the back, artfully hidden. Nice, but not meet worthy and should have been included.

Garters: A++ item would tie again! I live that they have the year and name stitched in. It's the little details that make it real. Garters were tied both above and below the knee. I tie them above because they're cuter.

Bit: A. I love coins, and this is no exception. The bit is very nices, if a bit big. It looks like it's broken off a real coin. I wish I had the rest of it to compare.

Hankerchief: D. Yay, squares of cloth. Yes, necessary. Still not impressed with a square of cloth.

Handbag: B. I like the design--it's silky and has strings at the top, and fits neatly over Felicity's hand. It doesn't hold much, really--but that's what pockets are for!

Pictures: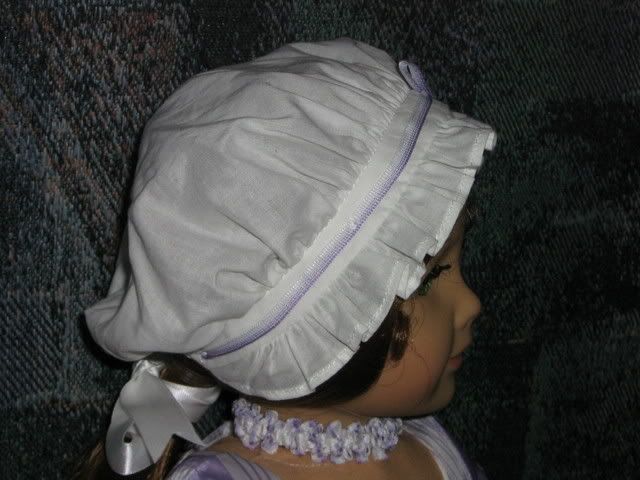 Hat, from the side.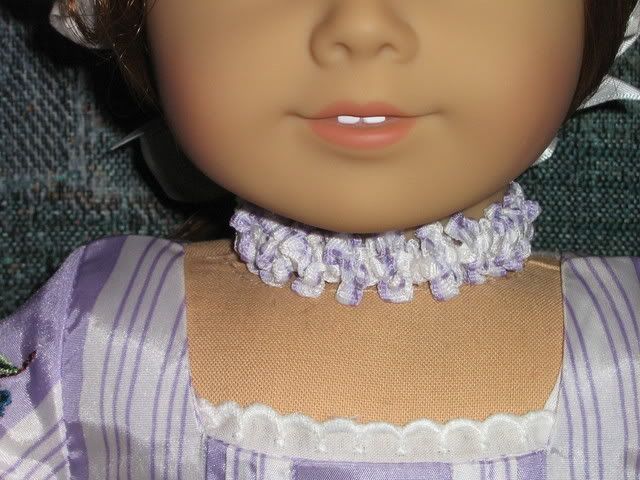 Choker.



Garter message.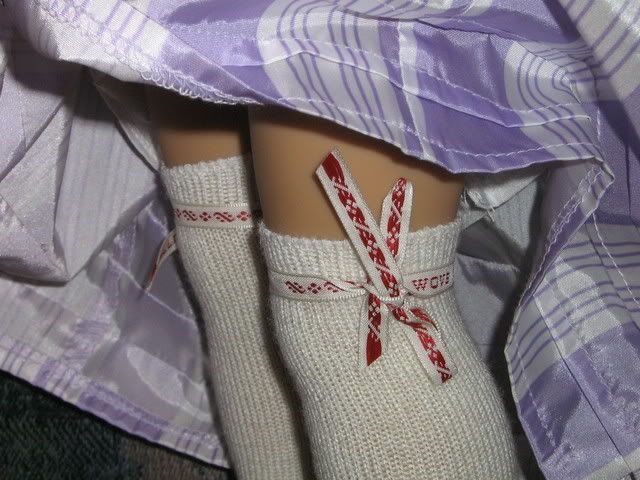 Garters tied on. (It was very hard to take this shot without showing my hand or anything else.)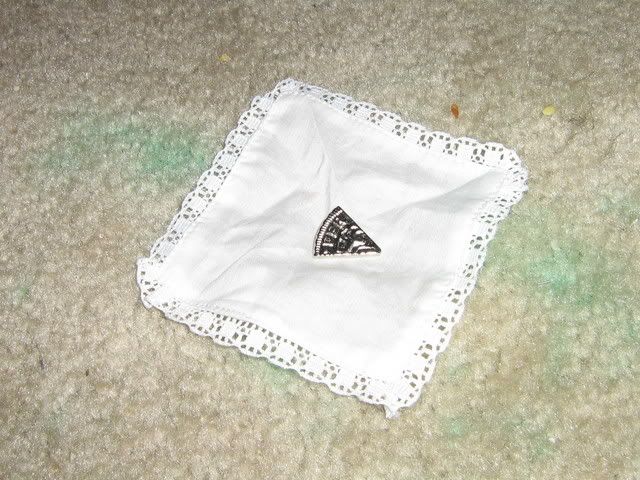 Bit and handkerchief.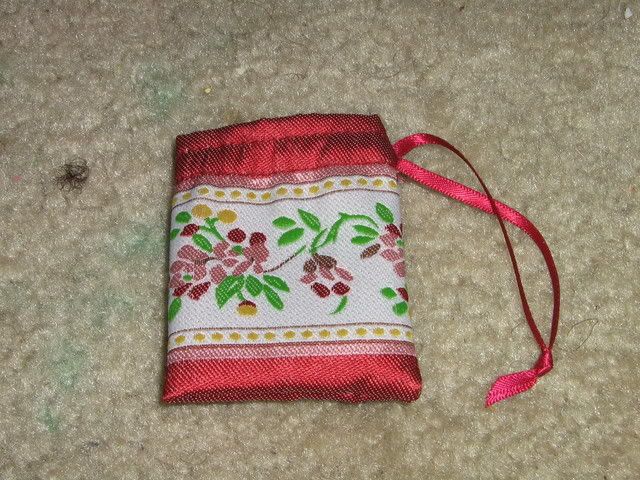 Handbag.